How To Use Your Sutera Stone Bath Mat
For Best Results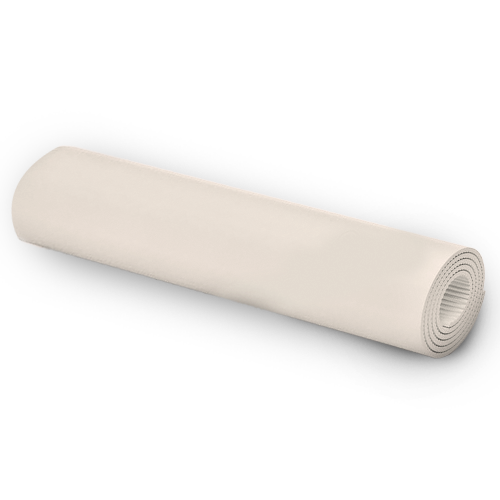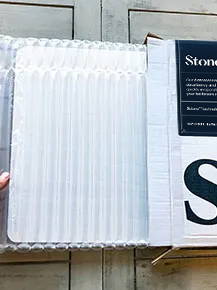 1 Detailed Instruction Guide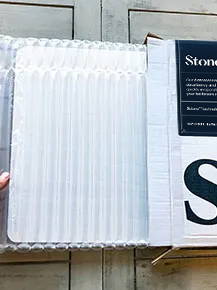 Unwrap your Stone Bath Mat from its protective bubble wrap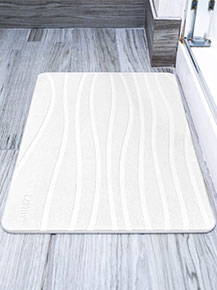 Choose a flat, clean surface for placement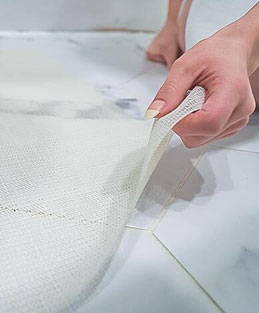 Lay down the non-slip mat

Place your Stone Bath Mat onto the non-slip mat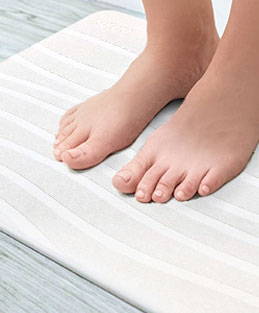 And Voila! Your Stone Bath Mat is ready for use
100% Diatomaceous Earth
Is Quick-Drying, Anti-Slip, & Gentle On Skin
Taking Care Of Your Stone Bath Mat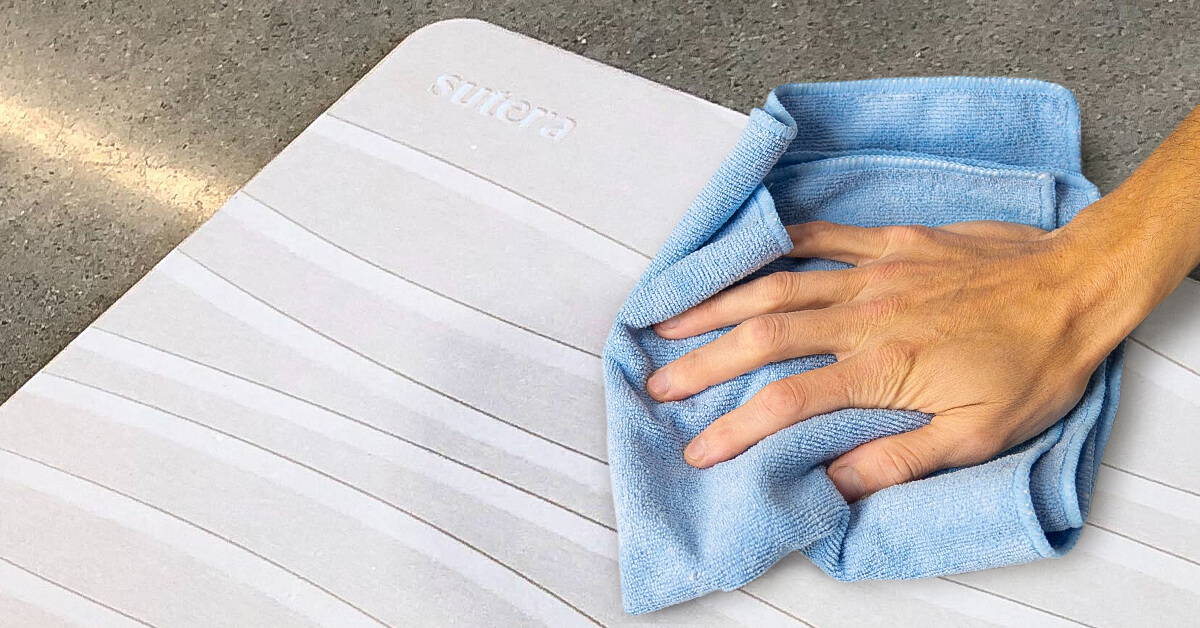 The Sutera Stone Bath Mat is made of diatomaceous earth, so it naturally absorbs water and prevents the growth of mold and bacteria. For stain removal, simply wipe your Stone Bath Mat down with a warm, damp cloth and let it air dry. For heavier stains: apply a very small amount of bleach-based cleaner, wipe-away the stains, then rinse and let it air dry.
How & When To Use The Sanding Tool
Every couple of months, use the provided sanding tool to reactivate the full absorptive power of the Stone Bath Mat as well as to smooth-out any divots.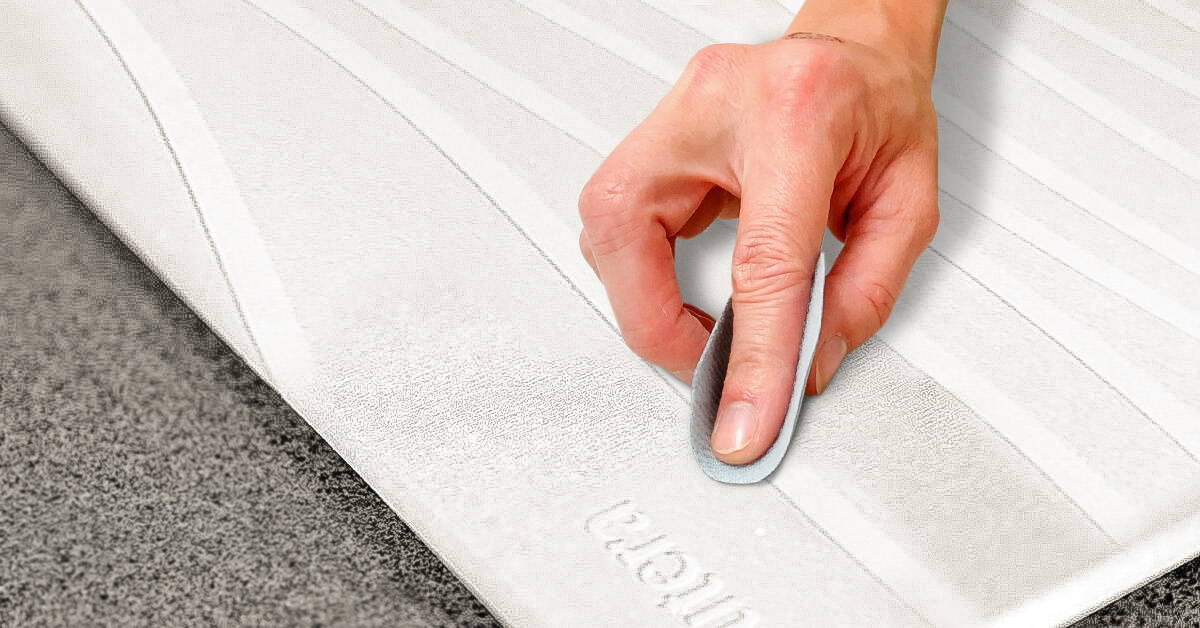 Unique Porous Texture Soaks-Up Moisture, Keeping Floor Dry & Safe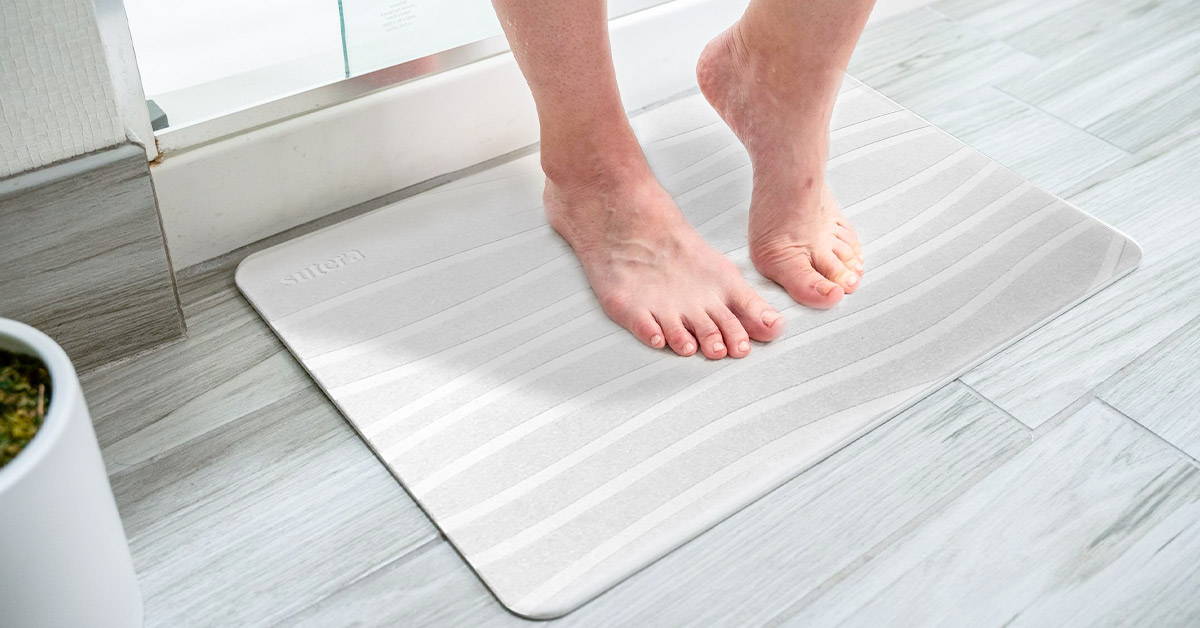 Use Sutera's Stone Bath Mat in places other than the bathroom! It's perfect for kitchens, entryways, pet bowls, and so much more.
Smooth down your Stone Bath Mat with the provided sanding tool for optimal use
Reach out to Sutera Customer Support with any and all of your questions or concerns!
Create an at-home spa with other Sutera products like the Japanese Shower Scrub and Silverthread Towels.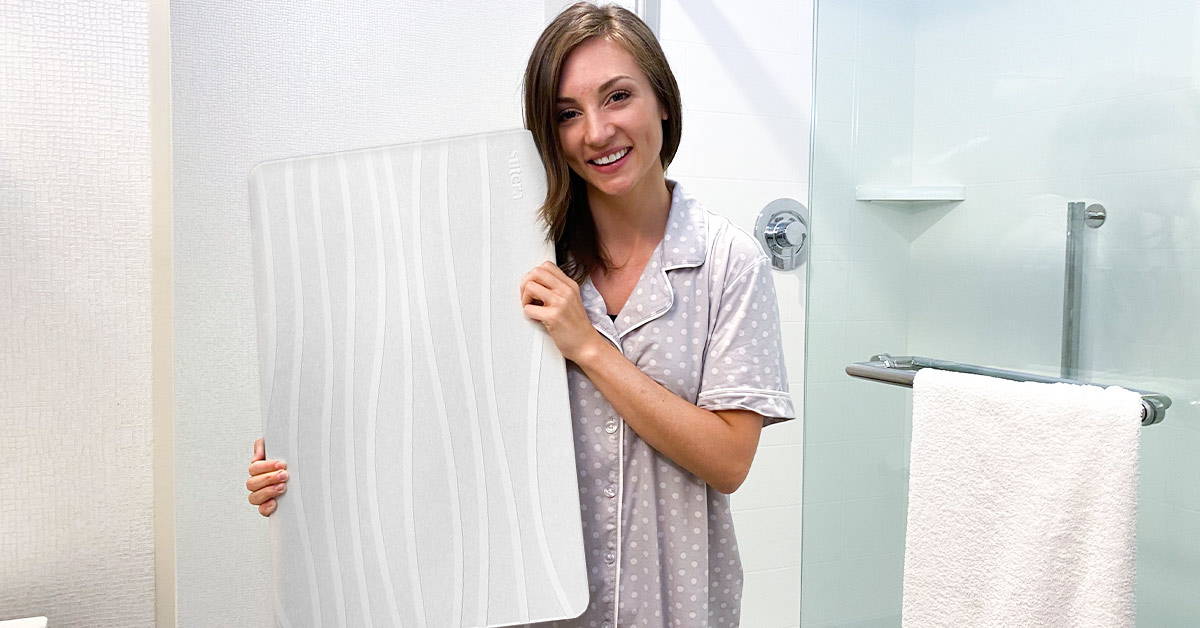 Keep your old, soggy, bath mat — All you need is a Stone Bath Mat!
Forget to lay down the non-slip mat beneath the Stone Bath Mat
Clean your Stone Bath Mat with heavy amounts of cleaner